Your present position:
Home
>> About Us
About Us
Huamei entered the solar glass industry in 2003, and is one of the earliest enterprises specializing in the production and sales of photovoltaic glass in China. manages three production bases:Henan Huamei New Material Technology Co., LTD., Changzhou Huamei New Photoelectric Material Co., LTD., Tangshan Branch of Changzhou Huamei New Photoelectric material Co., LTD., and participates in Jiyuan Huamei New Energy Co., LTD. At present, huamei has an annual capacity of 65 million square meters of photovoltaic glass, which can meet the demand of 13GW crystalline silicon photovoltaic modules.
| | |
| --- | --- |
| | |
Our company insists on making innovations on technology for 10 years.During these years, we focus on R&D for anti-reflective solar glass. Now the team has developed below glass successfully : Tempered Solar Glass, ARC Solar Glass with High Transmittance, Self-cleaning ARC Glass with High Transmittance, Super Self-cleaning Double-ARC Solar Glass with High Transmittance, Sheet Solar Glass for Double-glass Module. The function of glass has been recognized by many customers, such as Trina Solar, JA Solar which are the leading suppliers of the world module manufacturers. We have established a long-term strategic cooperative partnership with many well-known domestic customers. At the same time, we also cooperated with the customers from overseas, such as HongKong region, Taiwan, Europe, US, Southeast Asia, Middle East, ect.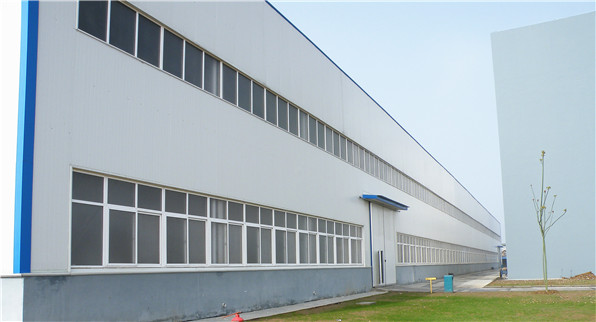 Our company will strictly carry out management system of ISO9001,ISO14001 and ISO18001 with the enterprise spirit of "Efficient, Precise, Pragmatic, Progressive". We strive to be one of one of the biggest and most influential global photovoltaic glass suppliers. We will keep on creating the economic and social benefits with the customers and making efforts to build the blue sky for the world together.
Enterprise Culture
Enterprise Mission: To Change the Structure of Environment and Take the Social Responsibility.

Enterprise Vision: Be World-class Supplier of Photovoltaic Materials

Enterprise Spirit: Efficient Precise Pragmatic Progressive

Management Concepts: People-oriented, Technological Innovation, and Promote the Development of Photovoltaic Industry

Development Concept: Robust Innovation and Co competition with Win-win

Management Concept: Fine, Efficient, Pragmatic and Self disciplined

Safety Concept: Respect for the Implementation of the Responsibility of Life

Talent Concept: With Both Ability and Political Integrity, where There is Action, There is Position!

Service Concept: With the Heart of Love and Sincere Forever

Clean Concept: Work Sinlessly, Innocent Life

Studying Concept: Beyond Self and Striving for Perfection
Quality Management and Methods
The quality management system of Huamei is built based on the international standards (ISO9001, 14001, 18001) and the customer requirements.
We establish the quality management model of preventation, maintenance and experience learning for the company as well as the supplier.
In order to achieve continuous improvement for products and support for customers,we analyzed photovoltaic glass system at the center of analysis and testing room.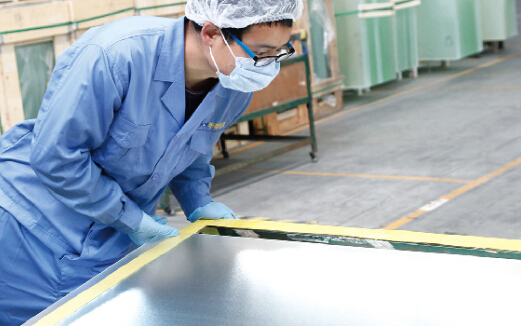 Our work is guided by our quality principles:
1. Our goal is to fully satisfy our customers' expectation through the quality of our products and services.
2. Quality and quality improvement is every associate's responsibility and ultimate goal - from the board of directors to apprentices.
3. Our directives, processes, systems and goals are based on requirements from international standards, customer expectations, our knowledge and experience. Knowledge of and compliance with these directives and processes is the foundation of our quality.
4. Quality means doing things right from the beginning, thus preventing failures in the end. Continuous improvement of the quality of processes lowers costs and increases productivity.
5. Avoiding failures is more important than eliminating defects. We systematically apply methods and tools for preventive quality assurance, learn from mistakes and eliminate their root causes without delay.
6. Our suppliers contribute substantially to the quality of our products and services. Therefore our suppliers must live up the same high quality standards we have adopted
Health, Safety and Environment Protection
Health, Safety and Environment Protection are ensured to provide a healthy, safe and environmental friendly workplace for all our employees and the society. In doing so we support and help secure the long-term success of our company and the sustainable development of China.
Sustainability
We accept that our actions must accord with the economy, the ecology, and the responsibility we take for
the community at large, also with a view to future generations. For this reason, respecting for people's health and safety, for an economic use of resources, and for a natural and clean environment for a natural and clean environment are basic principles of our business policy.
Responsibility
It is the task of all associates to help prevent the endangering of people and the environment, as well as to maintain strict compliance with all laws and regulations pertaining to work safety and the protection of people's health and the environment. It is a leadership task to recognize such dangers, to evaluate them, and to undertake appropriate actions.
Products
We develop and manufacture products that are safe, eco-friendly, and economical. Our products enhance people's safety and reduce burdens to the environment, also during their subsequent recycling and disposal.
Processes
We design processes to ensure that- wherever economically feasible-people's health and safety have priority and that effects on the environment are kept to a minimum. We are prepared to cope with emergencies. This is also the spirit in which we cooperate with suppliers of goods and services.
Improvement
We review our processes and our behavior on a regular basis, just as we measure their effects on people and in the environment. This is how we identify weak points and potential for improvement,
and ensure the effectiveness of our program for work safety and protection of people's health and the environment.
Strategic Partners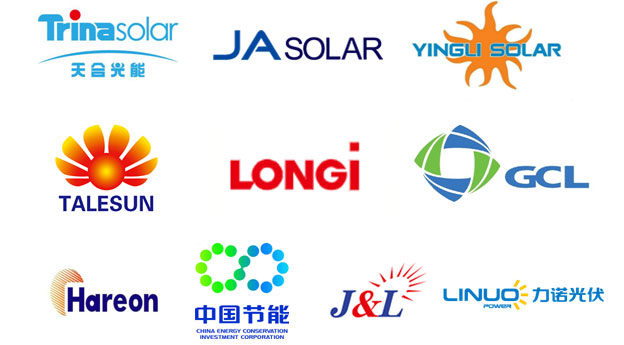 0086 519 83022990
No.11 Chuangxin Street .Trinapv Industrypark. New North Zone. Changzhou city,Jiangsu.China