Corporate News
Lightsource turns on Northern Ireland's largest solar project
Lightsource Renewable Energy, Europe's leading solar energy company, is pleased to announce the commissioning of a major solar development in Antrim, delivering over 32 MW of clean, renewable energy into the Northern Irish energy grid.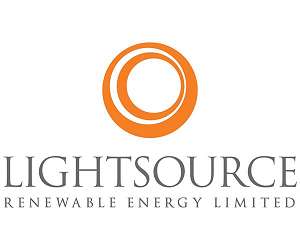 This is Northern Ireland's largest solar energy development. The Antrim project will create enough energy to power more than 11,000 homes. This latest Lightsource solar development will reduce Northern Ireland's use of fossil fuels and will further improve security of energy supply in the local market.
By developing solar projects, Northern Ireland can reduce its dependence on fossil fuels and reduce emissions. The project will save an estimated 18,140 tonnes of carbon annually. This will result in a saving which would be equivalent of taking over 4,000 cars off the road.
The 32 MW solar energy project is made up of a network of five sites, linked by a single connection to the electricity grid. The projects, all in County Antrim, are located at Lough Road, Moira Road, Belfast Road (Nutts Corner), Knockcairn and Hillside and are each between 5 and 10 MW.
Separately, Lightsource has also commenced generating power at a new 6 MW project at Millar Farm, Antrim. This makes Lightsource's portfolio the largest connected solar portfolio in Northern Ireland at 44 MW, with further projects under development and soon to be completed.
The projects were designed after a period of community consultation. Each has been designed to increase local biodiversity levels. Lightsource worked closely with ecologists throughout the planning stages to create a tailored environmental plan for the new solar farm.
The sites will feature new planting of native hedgerow, wildflowers and the installation of bird and bat nesting boxes around the sites. The net outcome will be an environment in which a diverse range of flora and fauna can thrive.
Lightsource opened Northern Ireland's first solar farm in 2016, a private wire connection to Belfast International Airport. That project, located one kilometre from the airport, is generating over a quarter of the airport's needs. The Belfast International Airport solar farm has already won a number of high profile environmental awards.
The Northern Ireland Executives' target is to meet 40% of our energy demand from renewable sources by 2020 and large-scale solar can play a key role in NI's overall energy mix, by providing a predictable and reliable source of energy.
Nick Boyle, CEO at Lightsource, said: "We are delighted to complete this landmark project in Antrim. This is the most significant solar development on the island of Ireland to date. Domestically generated solar energy has an important role to play in relation to meeting Northern Ireland's energy needs. In addition to being a clean, renewable source of energy, solar is cost effective and can be deployed quickly and efficiently. In a post Brexit environment, it is also good news that we are developing local projects that make Northern Ireland's energy supply more secure and reduce the need for imported gas and other fossil fuels. We look forward to announcing further projects in the months ahead and to growing our business in Northern Ireland."
0086 519 83022990
No.11 Chuangxin Street .Trinapv Industrypark. New North Zone. Changzhou city,Jiangsu.China