Corporate News
Welcome to Intersolar Europe 2016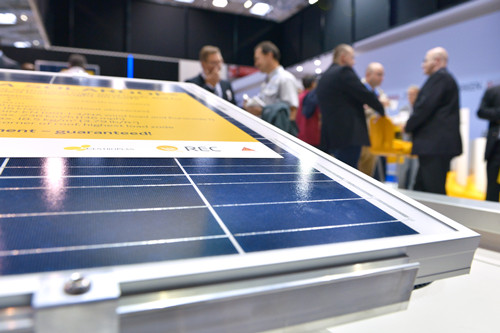 Welcome to Intersolar Europe 2016

Our company will attend the show from 22th to 24th Jun and show our new glass there, including Tempered Glass, ARC Solar Glass, Doublr-ARC Solar Glass, Self-cleaning Glass.
Hope you can come and visit us by then. Thank you!
Contact:
Tel: +86 519 83022990
Email: infocz@hmsolarglass.com
******
Introduction of Intersolar Europe
Intersolar Europe is the largest trade show of the solar industry worldwide. The trade show provides an international platform for the solar technology, the photovoltaic and the thermal solar. The slogan of the trade show is "Connecting Solar Business" -Intersolar connects people and markets. The trade show also provides a space of exchange of information about products, markets and services.
At the same time, the Intersolar Europe Conference takes place. In this event the experts have the possibility of discussing the latest news of the sector.
0086 519 83022990
No.11 Chuangxin Street .Trinapv Industrypark. New North Zone. Changzhou city,Jiangsu.China