Corporate News
HUAMEI Group Provides Solar Glass for JA Solar in Shanghai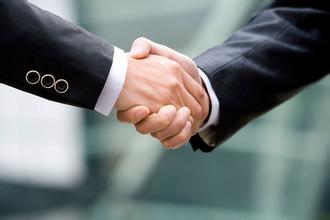 HUAMEI Group Provides High- transmittance Solar Glass for JA Solar in Shanghai
Changzhou Huamei Photovoltaic Materials Company Limited, one of the earliest solar glass manufacturer in China, today announced that it begain to provide Coated Solar Glass for JA Solar in Shanghai. Till now, Huamei Solar Glass has supplied to many well-know companies in China, including TRINA SOLAR, JA SOLAR, LERRI SOLAR, GCL, YINGLI SOLAR, TALESUN,etc.
Ms Xun, manager in Huamei, said that"QC in JA Solar is satisfied with our quality and after-service, and hope tp build the long cooperation with us."
Huamei Group would like to supply high quality glass to the world and keep on creating the economic and social benefits with the customers and making efforts to build the blue sky for the world together.
**********************************
Introduction of HUAMEI GROUP:
Huamei Group,one of the earliest and most professional production type enterprises of glass for solar cell module, was found in 2003. It has three production bases including Henan Huamei New Materials Technology Co.,Ltd, Changzhou Huamei Photovoltaic Materials Co.,Ltd and Zhangpu branch. It has a capacity of more than 18 million square meters of glass for solar cell module every year, which can be installed 3GW solar modules.
Huamei Group insists on making innovations on technology for 10 years.During these years, we focus on R&D for anti-reflective solar glass. Now the team has developed below glass successfully : Tempered Solar Glass, ARC Solar Glass with High Transmittance, Self-cleaning ARC Glass with High Transmittance, Super Self-cleaning Double-ARC Solar Glass with High Transmittance, Sheet Solar Glass for Double-glass Module. The function of glass has been recognized by many customers, such as Trina Solar, JA Solar which are the leading suppliers of the world module manufacturers. We have established a long-term strategic cooperative partnership with many well-known domestic customers. At the same time, we also cooperated with the customers from overseas, such as HongKong region, Taiwan, Europe, US, Southeast Asia, Middle East, ect.
Information on JA Solar:
JA Solar Holdings Co., Ltd is a world leading manufacturer of high-performance solar power products that convert sunlight into electricity, for residential, commercial and utility-scale power generation. The company was founded in May 2005 and publicly listed on the NASDAQ in February 2007. JA Solar, the world's leading cell producer since 2010, has firmly established itself as a tier 1 module supplier. Capitalizing on its strength in solar cell technology, it is committed to provide modules with unparalleled conversion efficiency, yield efficiency, and reliability to enable customers to maximize the returns of their PV projects. JA Solar adopts a selective vertical integration model, covering silicon wafer, cell and module production, as well as photovoltaic power plant investment, development, construction, operation and maintenance. It has eight production facilities worldwide. Its silicon wafer, cell and module production capacity has reached 1.5GW, 4.0GW and 4.0GW respectively. To date, JA Solar has a cumulative shipment of over 15 GW.
0086 519 83022990
No.11 Chuangxin Street .Trinapv Industrypark. New North Zone. Changzhou city,Jiangsu.China